We've all been there. You have a unique, one-of-a-kind name for a new business or venture. Your mind runs at 100 miles per minute, imaging it up in lights or on a billboard. Smugly, you search online to register your domain name, only to find someone nabbed the .com 15 years ago.
With over 1.7 billion existing websites, having a truly unique idea is rare, so don't beat yourself up too much. Just because a .com domain isn't available, doesn't mean that you need to begin removing vowels, adding consonants or trundling back off to the drawing board in a strop just yet.
There used to be a certain amount of snobbery around domain names – "if you can't get a .com domain, don't bother". Thankfully, with the increase of new domain extensions, and many household names now embracing the wide variety out there, this is no longer the case.
As a UK business, you have a huge variety of other options that may actually offer an even stronger domain identity than you initially imagined.
Why does your domain extension matter?
In a web address, you have to convey as much information about yourself as you can in an extremely limited space. While domain extensions may seem like a minor aspect of this, choosing the right one can be the difference between standing out from the crowd or slipping under the radar.
There are plenty of ways to do this without using a traditional generic domain extension, that may well suit you better. More and more businesses are looking to alternative domain extensions when setting up their sites, so selecting something unique for yours should be seen as a creative decision, rather than a compromise.
So what are your options?
Most popular UK domain extensions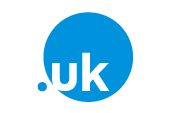 Let's start simple. You're a UK business, with UK customers - can you guess where this is going?
The most obvious choices for a British business would be either a .uk domain, or a .co.uk domain. Affinity goes a long way, and whereas .global may suggest scale, .uk evokes an embodiment of pride around British values, something that a lot of customers respect.

Housing over 800,000 businesses with origins across the globe, London is certainly something to shout about. A .london domain conveys the influence and connectivity of operating in a thriving capital. When you register a .london domain name you show that, as a UK business, you mean business.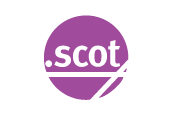 A lot of businesses benefit from appealing to local audiences. As a Scottish business, a .scot domain name is the ultimate branding tool for showing that you're a reliable local business that Scottish customers can put their trust in.

Similarly, a .wales domain provides reassurance to the locals that you are proud to be Welsh and are connected to your local culture. Whether you're a small UK business in Bangor or a large enterprise in Cardiff, a .wales domain nails it!
Plus, if you really want to fly the flag with a site written in Welsh, you can register a .cymru domain name.
---
Finding out that you can't have your first choice is a downer in any context. But, when it comes to registering a domain, as a UK business, you don't need to see your other options as compromises.
Want to suss out your options? Use our domain name checker to find out what's available to you. You can also find even more interesting reads on our blog, whether you'd like to learn the basics about what a domain name is, or you're looking for guidance on how to choose a domain name.
---