AMD Servers
Fully AMD,
completely yours
Our AMD Ryzen PRO and EPYC Dedicated Servers are packed full of performance, scalable resources and a range of storage options. So what are you waiting for? Snap up an AMD server today.
High-tech, fast and secure
AMD Ryzen PRO and EPYC CPUs
Up to 256GB RAM
Up to 8TB HDD storage
Full root access
Firewall Management
Built-in security
CHOOSE YOUR SERVER
Explore our AMD Dedicated Servers
Competing for resources is a thing of the past. Discover our range of AMD Dedicated Servers and get a server that is exclusively yours.
Price range
(monthly estimate)
0-£100
£101-£250
CPU
RAM
Storage
Data Storage
OS Storage
Price
DATA CENTRE LOCATION AVAILABILITY FOR
Want to find out more about what our AMD Dedicated Servers can do for you?
Features and specifications
Got your technical head on? Use the dropdowns below to look through more in-depth specifications and features of our AMD Dedicated Server hosting.
General features
| | |
| --- | --- |
| Minimum contract term | 1 year |
| Choice of data centre location | UK, Germany, Spain, United States |
| Unlimited traffic | Yes |
| Bandwidth | 1 GBit/s1 GBit/s applies to public facing connections. Some private networks will be able to connect via a 10Gbit/s bandwidth. |
| Reset and restart | Yes |
| 24/7 tech support | Yes |
Security
High-performance data centres

ISO 27001 certified

Firewall management

Yes

Cyber Protect (optional)

Available as an add-on

FREE 2GB Cyber Protect Basic available with your server
Server management
| | |
| --- | --- |
| Full root access | Yes |
| Control panel | Yes |
| Plesk Obsidian control panel (optional) | Available as an add-on for both Linux and Windows |
Operating systems and databases
Memory options and additional specs
Memory supported

DDR4-2400

DDR4-2666

Storage supported

HDD

SSD

NVMe

ECC memory

Yes

Network

Dual GbE LAN with Intel i210-AT

Dual LAN with 10GBase-T with Intel X722 + X557

IPv4 address

1x IPv4 address included

Extra addresses available at £5 per month per address

IPv6 address

Yes. Included at no extra cost
Email & domains
| | |
| --- | --- |
| Mailboxes | Purchasable through Control Panel |
| Domains | Purchasable through Control Panel |
Advantages of an AMD Server
What's under the hood is important. With powerful tech, reliable security and sustainability, our AMD Dedicated Servers certainly tick all the right boxes.
Zen architecture
With Zen 2 and Zen 3 architecture, never worry about performance. Your AMD Dedicated Server will have the speed and scalability to handle demanding projects, large workloads and all your visitors without a hitch.
Integrated security
There's no question that security is a top priority. With an integrated AMD Secure Processor, you don't have to lift a finger. It works to minimise vulnerabilities on your server and prevents malicious software being executed.
Energy efficient CPUs
Running at cooler temps, Ryzen PRO and EPYC CPUs run better and last longer. Plus, with data centres using 100% renewable energy, you get the same awesome performance with a smaller carbon footprint.
AMD Servers with advanced architecture
Looking for high single-thread and multi-thread performance? Something optimised for computing, gaming, streaming and more? With Zen 2 and Zen 3 cores, Ryzen PRO and EPYC CPUs deliver exactly that.
AMD Ryzen PRO
With AMD Ryzen PRO servers you get powerful performance combined with built-in security features and the reliability you expect from industry-leading processor technology. Designed for data-crunching, composing, designing and creating, they're great for business productivity whilst keeping everything secure.
Up to 12 cores
Up to 24 threads
Runs AMD Memory Guard
AMD EPYC
Driven by AMD Infinity Architecture, the AMD EPYC processors offer optimised multi-processor performance, enhanced security features and the innovative Hybrid Multi-Die SoC Design. Designed with modern workloads in mind, AMD EPYC servers are for enterprises that need more oomph for their projects.
32 cores
64 threads
Runs AMD Infinity Guard
Did you hear the news? We're Tier IV certified!
Our data centre in Worcester is the first of its kind in the UK, with the highest data centre certification. This means big things for both you and your data – we run on the highest levels of security and we've got 99.999% uptime and high fault tolerance. Sounds pretty good, right?
Not just an AMD Dedicated Server
Our AMD servers aren't just about powerful tech, they come with a whole list of perks too.
Dedicated resources
Your Dedicated Server has (you guessed it) dedicated CPU, RAM and storage! Get all the performance to yourself – no competition from "noisy neighbours".
Speedy SSDs
Get the choice of SSD and NVMe storage that offers solid performance. Handle the heaviest of workloads and process data quicker than normal HDDs.
Unlimited transfers
Stay online even under the highest traffic loads. With unlimited bandwidth, your AMD server won't be slowed down and you won't be charged any extra costs.
Firewall management
Easily manage firewall policies and get complete control over who has access at a network level. Define individual rules and apply them to single or multiple servers.
Full root access
Call the shots with full root access to your server. Configure it the way you want and control everything right down to the software and updates you install.
MS SQL
Get industry-leading performance with MS SQL Server. Run apps like CRMs effortlessly thanks to improved stability and database response times.
Manage with Plesk
Using Plesk Obsidian with your AMD Server makes configuring and managing sites, apps and databases no bother. Plus integrated security offers extra protection.
IP addresses
Thinking of running multiple sites on your AMD Dedicated Server? Get unlimited FREE IPv6 addresses and one IPv4 included with more available to purchase.
SSL certificates
Building sites on your Dedicated Server? Give your visitors confidence in your site's security with SSL certificates that show you keep important data safe.
Secure root of trust
Your AMD Dedicated Server is protected from rootkits/bootkits inserting malicious code. The root-of-trust authenticates the BIOS – have peace of mind your software stack is secure (happy days!).
Data security
Looking for outstanding reliability and security? Got it. Our AMD servers are hosted in our ISO 27001 certified UK data centres featuring the latest in hardware and software security.
Cyber Protect add-on
With our Cyber Protect add-on you can easily add additional security and redundancy. It's simple to install and manage and you can get 2GB FREE with your AMD Dedicated Server.
---
Don't just take our word for it
Professional Support and Good Service
I recently signed up with Fasthosts for a small, and cost-effective dedicated server for my web development business. What stood out to me was their competitive pricing and the ability to speak to a real human being...
Amazing support from Fasthosts! Thank you so much!
The technical support I've received from the Fasthosts support team has been quite amazing to be honest. I had zero experience of managing a dedicated server before signing up with Fasthosts...
Unlike another company they actually...
Unlike another company they actually setup my server fast. It has great control panel and I was up and running with Rocky Linux in minutes
Become a Dedicated Server reseller
Run your own hosting business without needing to pay for your own data centre. It's simple to resell our AMD Servers to your own customers and we'll be there to support you with our 20+ years of experience.
Need more storage?
Get huge amounts of storage with our dedicated AMD Storage Servers. Whether you have a large database to manage or want to create your own cloud storage solution, our servers are built for the job.
Real support from real people, 24/7
Our expert technical support teams are always available to support you, your sites and your clients. Regardless of what time you're working, we've got you covered.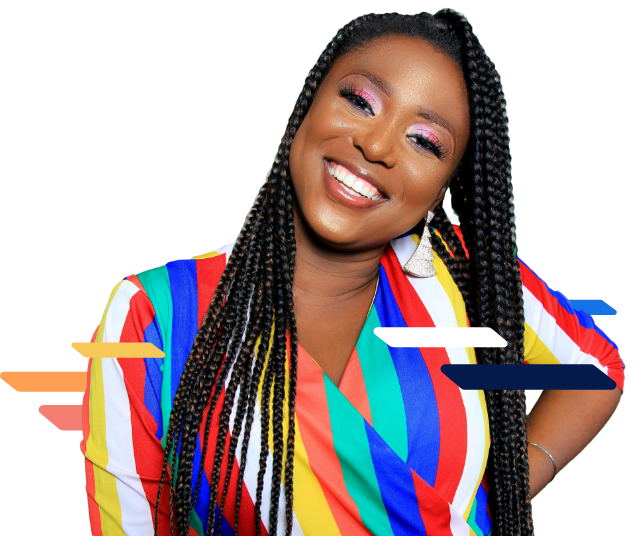 Frequently asked questions
Questions about Dedicated Servers? Our FAQs provide answers to the most common queries. You can also contact our expert support team at any time.