£1 Flash sale on selected domains!
The world's most popular domain
1 year for
First year
£

1
then £14.79 per year
*Two per customer. New customers only. *Multi-year registrations only
Find a domain
Show your British identity
1 year for
First year
£

1
FREE
then £11.99 per year
*Two per customer. New customers only. *Multi-year registrations only
Find a domain
You're always .online
1 year for
First year
£

1
then £29.99 per year
*Two per customer. New customers only. *Two per customer. New customers only.
Find a domain
Why buy a domain name with us?
Expert 24/7 support
Our friendly support team is available 24/7 by phone, live chat and email to help you with any questions you may have about domain names.
Security you can trust
Advanced data centres keep over one million Fasthosts domains running smoothly every day, so you don't need to worry about your site's security.
Vast domain directory
Our powerful search engine scans through the enormous number of domains that are available across the internet. There really is no better way to find the ideal name for you.
Make your name go further
We can help you do more with your domain name. Combine it with Web Hosting, professional Email Hosting and more to boost your online presence.
Benefits of owning a domain name
Create an internet presence
A custom domain name will increase your visibility online and keep your users coming back for more. Not to mention it means you can branch out into new domain extensions like .shop, making it easier to build your online empire!
Stand out from the crowd
Increase search rankings
Be a brand to remember
Create an internet presence
Stand out from the crowd
With your own domain and a credible website to hand, your business will stand out from the crowd and entice users to visit. It will also make users feel safe visiting your site making them more likely to return.
Increase search rankings
Be a brand to remember
Create an internet presence
Stand out from the crowd
Increase search rankings
Owning your own domain is the starting point for ranking on search engines. The more you build up your website, the more valuable your domain becomes, helping to increase site traffic.
Be a brand to remember
Create an internet presence
Stand out from the crowd
Increase search rankings
Be a brand to remember
Once your brand name and domain name syncs up, your business becomes even more marketable. When customers think of your brand they'll think of your domain and before you know it you'll have traffic flooding to your site.
Free with every domain name!
Unlimited email forwarding
Create unlimited email forwarding addresses like contact@ and sales@ and send their email to an inbox of your choice. Make sure customer emails get to where they need to.
Complete DNS control
Enjoy full Domain Name System (DNS) control, with support for unlimited subdomains. Free Anycast DNS also gets your visitors to your site via the quickest way possible, wherever they are in the world.
Free web forwarding
Register multiple domains and forward them to your primary address at no extra cost. With bulk registration, you can protect your brand and prevent copycat competitors from getting your customers.
Give your online presence a boost with a unique domain name
Your domain name is the digital identity of your business, and choosing the right one can help to improve your visibility online. Search for available domain names or explore our latest offers including free domains for the first year with a selection of .uk extensions – we're sure you'll find the perfect fit.
Use your extension to promote your brand
Choosing the right domain name lets people see who you are and what you do at a glance. That's why it's also important to consider the extensions you choose.
While it's true that .co.uk and .com can give your business credibility, other extensions can grab the attention of your audience. If you own a coffee shop you could also use .coffee or .cafe. If you're proud of your region, why not use .scot, .wales or even .london. There's an extension for nearly everything!
Other domain services we offer
Discover how you can do more with domain transfers, bulk registrations and subdomains.
Quick and simple domain transfers
Already own a domain name? Easily transfer your name to Fasthosts today and enjoy all the benefits of a leading UK-based technology provider. Plus, with our transfer offers, you could save up to 50% on your next renewal.
Keeping over a million domains secure and running smoothly, it's safe to say we know a thing or two about managing web addresses.
Take advantage of:
Quick and easy transfers
No transfer fees
User-friendly interface
Complete control of your domain
Dedicated support
Secure UK data centres
FIND OUT MORE
Protect your brand with bulk registration
Consider registering secondary domain names with extensions relevant to your industry. For instance, if you own a coffee shop, you may want to register the .cafe extension, as well as .com. You can also benefit from specials discounts on registrations and renewals if you have more than 50 domains!
Web forwarding allows you to easily direct each of your domains to one website. Take action to protect your name from copycat competitors and prevent other brands from taking the same domain with a different extension and pinching your customers.
The possibilities are endless with subdomains
Thinking of adding a shop to your website, or maybe a blog? Subdomains make it easy to structure your website whilst still keeping your branding at the heart of everything.
Adding new sections to your site is easy with subdomains such as blog.example.com, portfolio.example.com or even shop.example.com. With Fasthosts domain names, you get an unlimited number of subdomains, so whatever ones you need, you've got them.
Real support from real people, 24/7
Our expert customer support teams are always only a phone call away. They can help you with your sites, your servers and your clients. No nonsense, no fuss – just support for anything you need help with, whatever time of day you need it.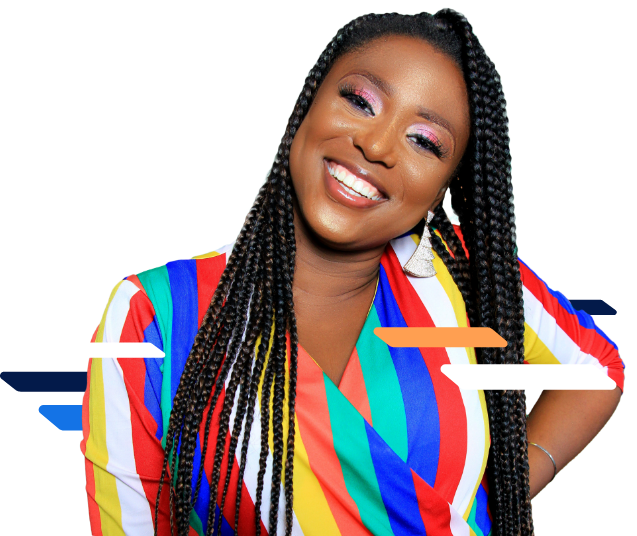 Putting your stamp on it
You can use your domain in many ways to personalise your online presence, including your email address. Plus we offer free domain names and email hosting with our web hosting products!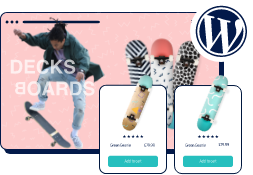 Set up shop in a jiffy
Effortlessly create your online store with no technical skills needed. Utilise powerful design tools and partner apps to build an ecommerce site with advanced features. Packages come complete with a free domain name and free lifetime SSL certificate!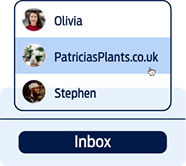 Look the biz with Email Hosting
Make a great first impression by getting your domain name in your business email address. With Email Hosting you can benefit from a trustworthy email address, the storage space you need and security you can rely on.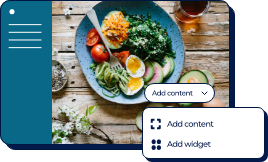 Build your very own site
Easily create your site with our Website Builder and enjoy your first 3 months for just £1/month, alongside a free SSL certificate and professional email. Get a free domain name for the first year and apply it to your new website.
Don't just take our word for it
Easy enough to get the domain you want
Easy enough to get the domain you want at a great price! Good comms all through the process
Mark Wharton
Incredibly easy to transfer domain
Incredibly easy to transfer domain and email accounts and much cheaper too
Adam Clatworthy
Frequently asked questions
Questions about domain names? Our FAQs provide answers to the most common queries.
Does a domain name come with email?
There are a few options to get email on your domain name. Unlimited email address forwarding is completely free with all domains registered with Fasthosts. Create unlimited personal email addresses using your own domain name, e.g. you@yourdomain.co.uk, and use our free email forwarding service to redirect mail to your existing address, e.g. your Gmail or Hotmail account. Unlike many providers, we don't add our own signature text or advert links to your emails, even though our email address forwarding service is free.

Free email forwarding allows you to create professional email addresses to receive mail from, but in order to send email from your email address, you'll need a full mailbox facility. With business-class Email Hosting from Fasthosts for as little as £1 per month you can instantly open a personalised professional mailbox.