Ecommerce Website Builder
Use our Ecommerce
Website Builder
to kick-start your business
Easily build an online shopping website in minutes.
Start now for £1/month for the first 3 months.
Get building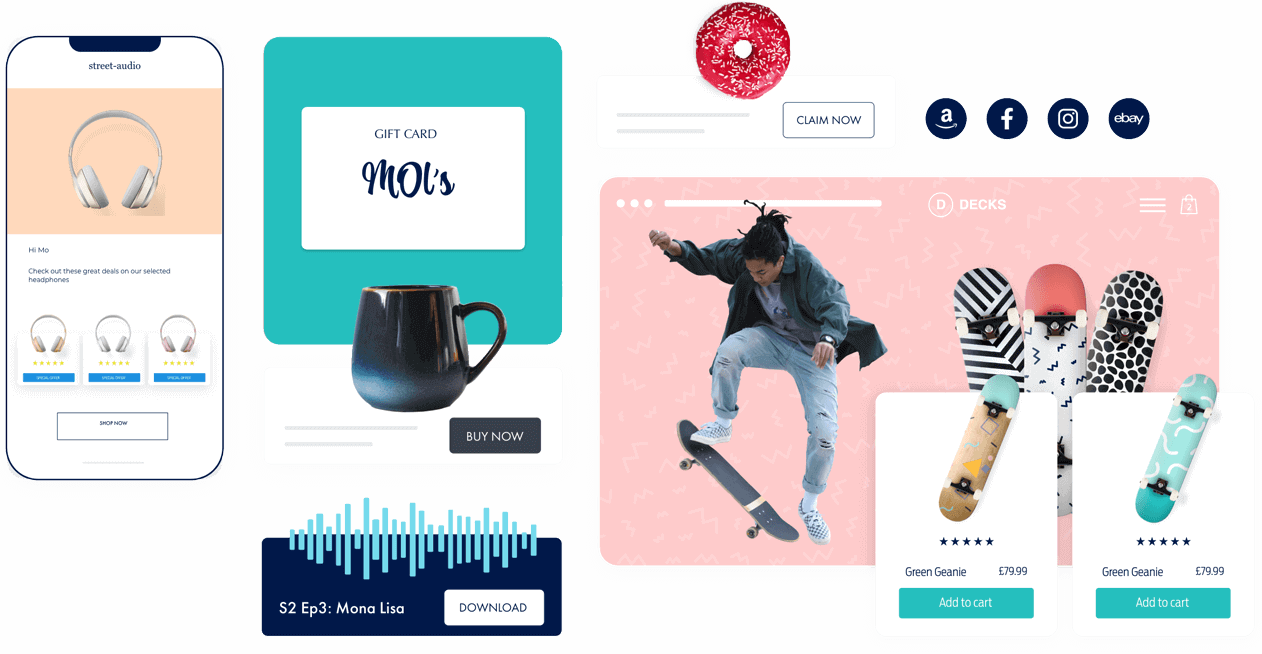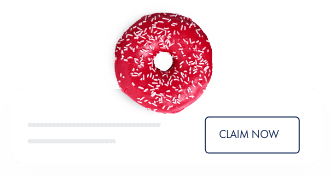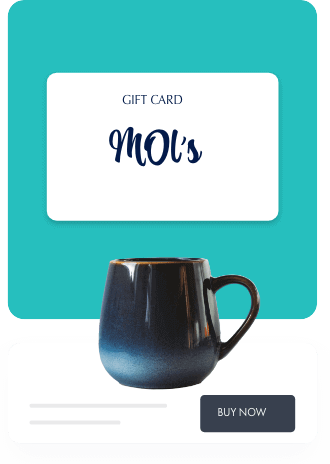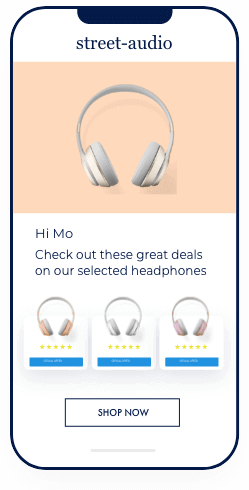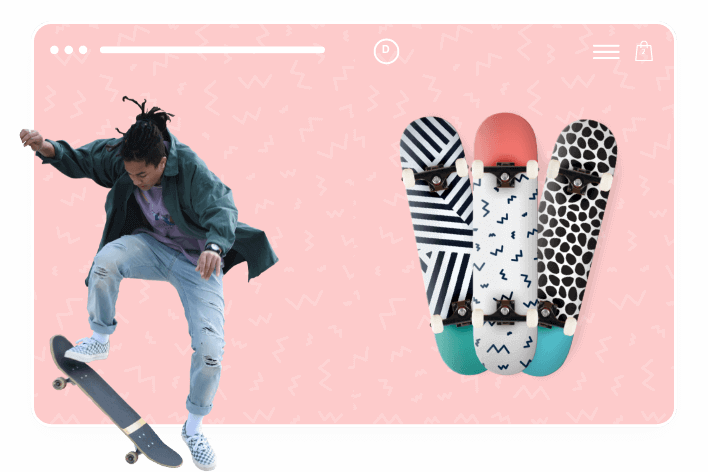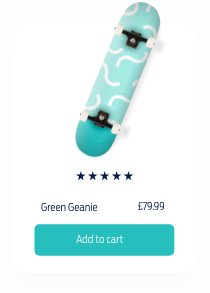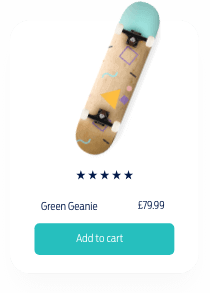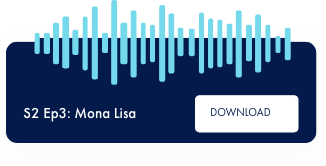 Build a custom online store with advanced features
Creating your ideal ecommerce shop is fast and simple, with no technical skills required. Build a beautiful, highly customised online store with powerful and easy-to-use design tools. Ecommerce Website Builder also gives you access to partner apps offering a huge range of add-on features for your shop.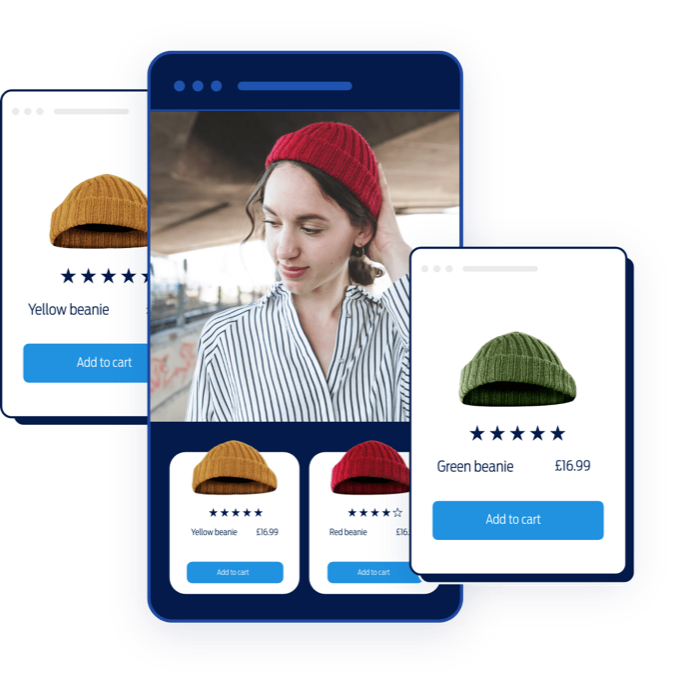 Sell on online shopping websites including Amazon and Facebook
An ecommerce website is just the beginning. Reach customers across social media and marketplaces, with integration for Facebook, Instagram, Amazon and eBay. Selling your products online, everywhere, has never been easier, with everything managed in one place and your product catalogue automatically synced with your main shop.
Why build your online shop with Fasthosts?
Free domain and SSL security
Get everything you need for a professional online store, including a domain and SSL, plus business-class email.
Our certificates use TLS encryption which is the more secure version of SSL, but it's still standard practice to refer to them as SSL certificates.
24/7 expert support
Our dedicated team of ecommerce experts are available around the clock to guide you every step of the way.
No additional fees
Don't worry about extra fees eating into your profit. We never touch the money you make from selling products.
Get started by selecting your Ecommerce Website Builder package
Find the best option for your needs and get a wide range of features.
All packages include:
FREE domain for 1 year
FREE SSL certificate
50GB Microsoft Exchange mailbox
Facebook and Instagram shops
Ecommerce Website Builder Templates
Whatever you're selling, we'll make sure you look good
You don't need any coding or design knowledge to build a beautiful online store. Choose from a wide range of stylish and mobile-friendly templates to create a shop that looks great on any device.
Sell what you want, how you want
Create an online store with the flexibility to sell more products in more ways. As well as physical goods, you can easily offer digital products like software, videos and ebooks via unique download links. It's also simple to generate and manage voucher codes and gift cards, so you're always in total control of your discounts.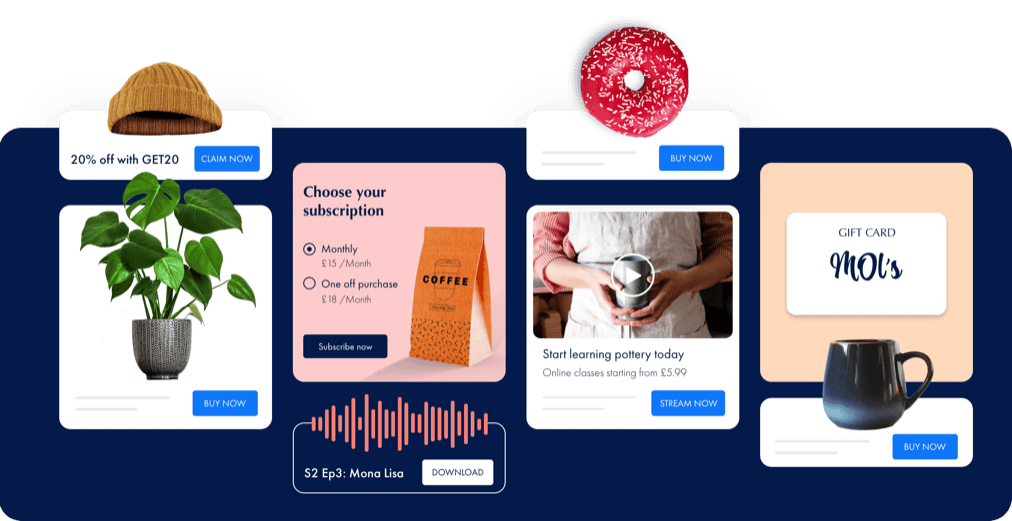 Payment, shipping and shop management made easy
Ecommerce Website Builder makes controlling your store simple, with everything you need in one interface. Easily manage your orders and pricing, choose from a wide range of payment providers including PayPal, and offer a variety of delivery options with real-time shipping rates. Built-in analytics help you track your shop's performance.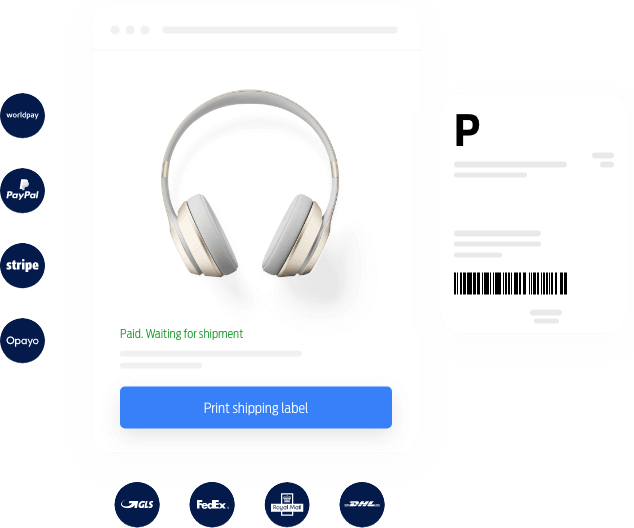 Get your shop noticed online
Need to boost your retail brand? Ecommerce Website Builder gives you powerful marketing tools to promote your products and get customers from across the internet flocking to your store.
SEO tools
Built-in search engine optimisation for your products, categories and page content ensures your shop ranks highly as possible on Google search results.
Facebook ads
Reach buyers in their Facebook feeds with ads featuring your products. Just choose which products to promote and how much to spend – we do the rest.
Google Ads
Integrated Google Ads let you promote your products directly in search engine results. Our automated marketing tools make it simple to get started.
Automated emails and abandoned cart recovery
Easily set up emails to trigger in specific situations, whether you want to remind customers about certain products, invite feedback, or just say thank you after a purchase. Abandoned cart recovery lets you track incomplete orders and send emails automatically, helping you recover sales whenever possible.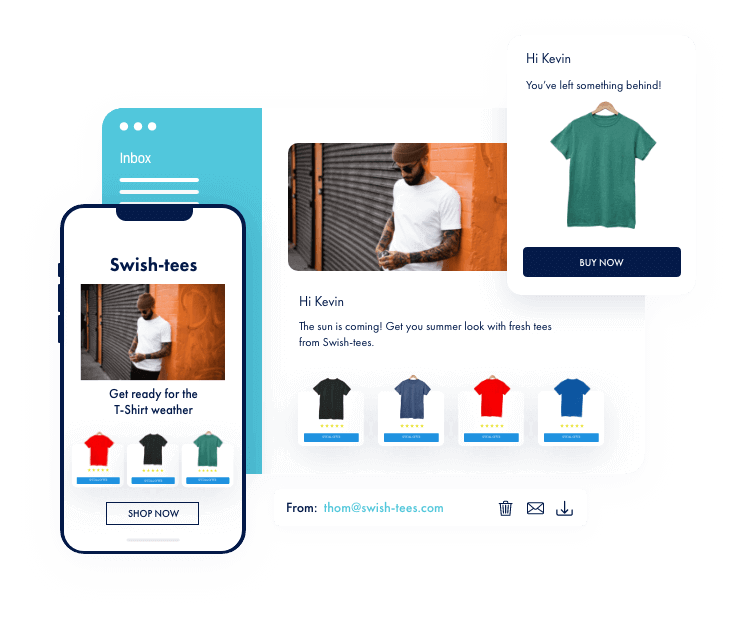 A store that grows with your business
Whether you're starting from scratch or you already have a retail business, you'll find the right Ecommerce Website Builder package to meet your needs. As your operation expands and volumes increase, it's easy to scale up your shop to a higher tier on the same ecommerce platform.
Frequently asked questions
Questions about Ecommerce Website Builder? Our FAQs provide answers to the most common queries. You can also contact our expert support team at any time.