Dedicated Server Deals
Top dedicated tech for less
Who says powerful Dedicated Servers need to break the bank? Get high-performance servers with top-tier security, dedicated hardware and more – all for up to 40% off!
(yeah, you read that right)
*Deal discount applied automatically at checkout
Powerful, secure and dedicated
Full root access
Unlimited bandwidth
Industry-leading CPUs
First-class security
Choice of OS
Firewall management
SNAP UP YOUR SERVER DEAL
Our Dedicated Server Deals
Explore our Dedicated Server deals. Powerful resources, all for you and at the best prices.

Your discount will be automatically applied at checkout.
All Dedicated Servers include FREE 2GB Cyber Protect Basic powered by AcronisGet 2GB of Cyber Protect Basic free with all of our Dedicated Servers if you don't already have Cyber Protect.
CPU
RAM
Storage
Data Storage
OS Storage
Price
DATA CENTRE LOCATION AVAILABILITY FOR
Check the specs
Ready to get techie? Use the dropdowns below to look through more in-depth details and features of our Dedicated Server hosting.
General features
| | |
| --- | --- |
| Minimum contract term | 1 year |
| Choice of data centre location | UK, Germany, Spain, United States |
| Unlimited traffic | Yes |
| Bandwidth | 1 GBit/s1 GBit/s applies to public facing connections. Some private networks will be able to connect via a 10Gbit/s bandwidth. |
| Reset and restart | Yes |
| 24/7 tech support | Yes |
Security
High-performance data centres

ISO 27001 certified

Firewall management

Yes

Cyber Protect (optional)

Available as an add-on

FREE 2GB Cyber Protect Basic available with your server
Server management
| | |
| --- | --- |
| Full root access | Yes |
| Control panel | Yes |
| Plesk Obsidian control panel (optional) | Available as an add-on for both Linux and Windows |
Operating systems and databases
Memory options and additional specs
Memory supported

DDR4-2400

DDR4-2666

Storage supported

HDD

SSD

NVMe

ECC memory

Yes

Network

Dual GbE LAN with Intel i210-AT

Dual LAN with 10GBase-T with Intel X722 + X557

IPv4 address

1x IPv4 address included

Extra addresses available at £5 per month per address

IPv6 address

Yes. Included at no extra cost
Email & domains
| | |
| --- | --- |
| Mailboxes | Purchasable through Control Panel |
| Domains | Purchasable through Control Panel |
Why choose our Dedicated Server hosting?
Looking for more control over your hardware, awesome performance and superfly tech?
You've come to the right Dedicated Server provider.
The best tech
Up to 4th Gen Xeon Intel processors are just one part of the puzzle. Speedy NVMe SSDs keep things moving and high-capacity HDDs give you plenty of storage space.
No setup fees
You won't find any setup fees or hidden costs here – your monthly bill will always be the same. And easily check your billing at any time in your Control Panel.
Provision in minutes
Get up and running in a matter of minutes. With instant setup, you won't be wasting any time. Every spare minute can be used to get straight to work on your project.
First-class security
If you're looking for outstanding reliability and security, you've got it. Our Dedicated Servers are hosted in our ISO 27001-certified UK data centres. And we'll give you 2GB free backup.
Benefits of Intel Dedicated Servers
With our Intel Dedicated Servers you get power, performance, security and more all to yourself, plus plenty of perks to boot.
Dedicated resources
Your Dedicated Server has (you guessed it) dedicated CPU, RAM and storage! Get all the performance to yourself – no "noisy neighbours".
Speedy SSDs
Get the choice of SSD and NVMe storage that offers solid performance. Handle the heaviest of workloads and process data quicker than normal HDDs.
Unlimited transfers
Stay online even under the highest traffic loads. With unlimited bandwidth, your Dedicated Server won't be slowed down and you won't be charged any extra costs.
Firewall management
Easily manage firewall policies and get complete control over who has access at a network level. Define individual rules and apply them to single or multiple servers.
Full root access
Get complete admin control with root-level access and fully manage your Dedicated Server's configuration in any way you need to for your project.
MS SQL
Run apps like CRMs and enterprise resource management systems with improved stability and response times for your databases with MS SQL Server.
Manage with Plesk
Plesk Obsidian takes the hassle out of configuring and managing sites, apps and databases on your Dedicated Server. Plus it has integrated security for extra protection.
IP addresses
Fancy running multiple websites on your Intel Dedicated Server? Get unlimited FREE IPv6 addresses and one IPv4 included with more available to purchase.
Cyber Protect add-on
Our Cyber Protect add-on offers additional security and redundancy. It's simple to install and manage and you can get 2GB FREE with your Dedicated Server.
Don't just take our word for it
Professional Support and Good Service
I recently signed up with Fasthosts for a small, and cost-effective dedicated server for my web development business. What stood out to me was their competitive pricing and the ability to speak to a real human being...
Amazing support from Fasthosts! Thank you so much!
The technical support I've received from the Fasthosts support team has been quite amazing to be honest. I had zero experience of managing a dedicated server before signing up with Fasthosts...
Unlike another company they actually...
Unlike another company they actually setup my server fast. It has great control panel and I was up and running with Rocky Linux in minutes
If that wasn't enough, check these out!
Discover our full range of Dedicated Servers, plus more deals with our Servers of the Month. Get more for your money, with resources just for you and so much more!
Real support from real people, 24/7
Our expert technical support teams are always available to support you, your sites and your clients. Regardless of what time you're working, we've got you covered.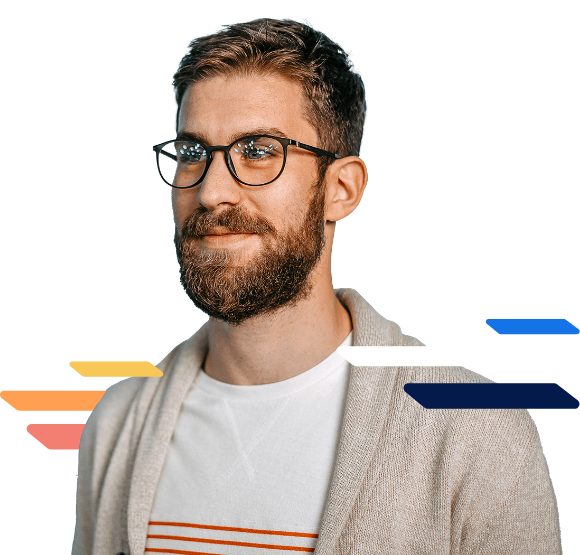 Frequently asked questions
Got a question or two about Dedicated Servers? Our FAQs provide answers to the most common ones, but you can also contact our expert support team at any time.