So, what is a Bare
Metal Server?
Bare Metal Servers give you the lightning-fast performance of a dedicated server with resources that are exclusively yours and the added bonus of down-to-the-minute billing that you'd normally get with cloud servers.
Selected servers come free with 10Gbps private bandwidth, with the option to upgrade public bandwidth too with our Premium Bandwidth add-on! Plus, the flexible billing means you can start, stop and pause your server when you need to – ideal, right?
Choose your
Bare Metal Server
Ready to choose your server? Step right this way. Check out our Bare Metal Servers and use the filters to
choose between the type of server you're after.
Price range
(monthly estimate)
0-£100
£101-£250
£251-£500
£501-£750
CPU
RAM
Storage
Data Storage
OS Storage
Price
32TB raw HDD total, 24TB HDD usable with Software RAID 5
64TB raw HDD total, 48TB HDD usable with Software RAID 5
23.04TB raw SSD total, 19.2TB SSD usable with Hardware RAID 5
46.08TB raw SSD total, 38.4TB SSD usable with Hardware RAID 5
96TB raw HDD total, 80TB SSD usable with Hardware RAID 6
DATA CENTRE LOCATION AVAILABILITY FOR
Bare Metal Server costs? You call the shots
With our Bare Metal Server hosting, you can start or stop your server when you need to and only
pay for the resources you use.
Start or stop
It's simple to start or stop your plan at the end of the month. The total amount payable will be shown on the last day of the month and the balance is payable on the 1st of the next month.
Actual usage
Money on the mind? Don't worry. You can view a detailed summary of all chargeable features in your plan and dive deeper into your usage and the charges for each item.
Estimated usage
Want to see the future? Now you can (sort of). We make daily and monthly budgets simple to manage and you can see projected upcoming invoices based on current usage and latest settings.
Why choose our Bare Metal Server hosting?
We know that as a pro you need the best features from your Bare Metal Server hosting –
that's why we top ours off with the extra benefits you need.
Secure
Get the security and performance of physical servers, hosted in our ISO 27001-certified data centres. Plus ECC RAM automatically protects your data.
Full control
10Gbps private bandwidth
Flex your usage
Secure
Full control
Our Control Panel gives you full root access to manage your dedicated resources, view and control usage and create Bare Metal Servers all in one place.
10Gbps private bandwidth
Flex your usage
Secure
Full control
10Gbps private bandwidth
Compatible servers get up to 10Gbps private networking included for free! That's right, your servers can talk to each and transfer data at super speeds.
Flex your usage
Secure
Full control
10Gbps private bandwidth
Flex your usage
Spin up a server when you need it and take it down when you're done. Bare Metal Servers are flexible to set up and you only pay for the resources you use.
Did you hear the news? We're Tier IV certified!
Our data centre in Worcester is the first of its kind in the UK, with the highest data centre certification. This means big things for both you and your data – we run on the highest levels of security and we've got 99.999% uptime and high fault tolerance. Sounds pretty good, right?
Benefits of Bare Metal Server hosting
Want unparalleled performance from top-tier tech with flexible usage, all protected
by first-class security? With us, you've got it.
10Gbps Premium Bandwidth
Our 10Gbps Premium Bandwidth add-on gives you increased base-level bandwidth with up to 10Gbps bursts. Handle spikes in traffic when you need to.
Speedy SSDs
Get the choice of SSD storage that offers solid performance. Handle the heaviest of workloads and process data quicker than normal HDDs.
Unlimited transfer
High traffic loads? No problem. Each of our servers comes with unlimited bandwidth, so you won't be slowed down or charged any extra costs.
Virtualise it
Virtualise your server with Hyper-V and Windows Server Datacenter. Set up isolated VMs and operate them in parallel on a single system, each with their own OS.
Work with Cloud Servers
Already have a cluster of Fasthosts Cloud Servers? Spin up a Bare Metal Server that can take on heavier loads and work together with your other virtual machines.
Share the load
Integrated load balancers share data and traffic around your infrastructure. Deal with heavy workloads and get optimal performance.
Manage with Plesk
Plesk Obsidian makes it easy to configure settings, as well as manage websites, applications, email accounts and databases, all in one place.
Your choice of OS
Choose from a wide range of popular Windows and Linux operating systems including Windows Server, CentOs, Debian and Ubuntu.
Choose your data centre
Wherever your visitors are, make sure their experience is optimised. Host your Bare Metal Server in one of our data centres in the UK, US, Germany or Spain.
Does a Bare Metal Server sound spot on?
Get up and running in a matter of minutes. Set up almost instantly, you can get straight to enjoying a high-performance server with minimal disruption to your project.
Real support from real people, 24/7
Our expert technical support teams are always available to support you, your sites and your clients. Regardless of what time you're working, we've got you covered.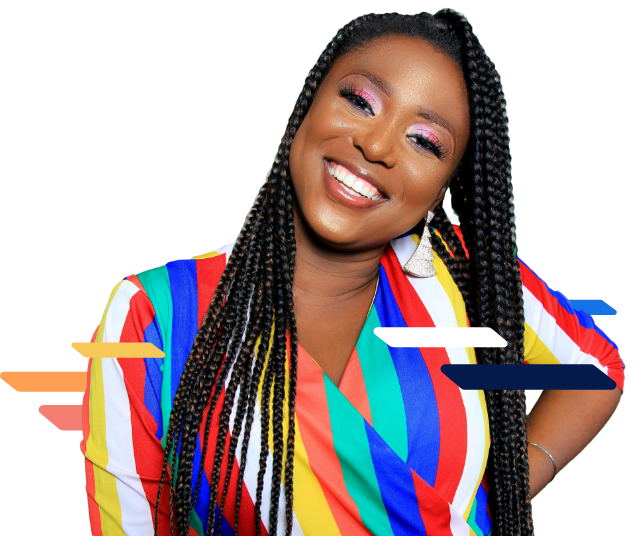 Keeping your server green
We're talking about the best kind of green – they're sustainable! That's right, our UK data centres run on 100% renewable energy from offshore wind and biofuel. This means that your project is 100% sustainable when hosted on our servers and you can feel good about making a difference.
Plus, over the past 5 years, we have reduced our energy consumption by more than 15%. This means that we can provide the reliable, powerful performance you expect, just with a smaller carbon footprint.
Frequently asked questions