Microsoft 365
Virtually connected, virtually anywhere
Get a whole load of apps and features that make staying connected, organised and productive a walk in the park. Like Office? Then you'll love Microsoft 365!
GET MICROSOFT 365
More than just Microsoft 365 hosting
With over 20 years of experience doing what we do, it's safe to say we've been around the block a few times. More than just Office 365 hosting, we have a ton of reasons to choose us.
The support you need, 24/7
Got a question? If you get stuck with anything you won't be left in the lurch. Our friendly support team is always only a message, email or phone call away.
Reputation worth its salt
Going since 1998, we have 250,000+ customers enjoying reliable hosting, feature-packed products and top-notch security – you could be one of them!
Savings you can't say no to
Access everything that Microsoft 365 has to offer for only £1 for the first month. Plus save even more with multi-user discounts. Sounds great, right?
Get Microsoft Office 365
Think Microsoft 365 could be right for your business? See how awesome it is for yourself – no big upfront cost now, no big upgrade fees later.
Microsoft 365
FREE domain name for 1 year
50GB mailbox
Virus and spam protection
24/7 expert support
1TB OneDrive cloud storage
Outlook web app and client
FREE setup service
First month
£

1
per user
then £12.49 per month
So what Office 365
apps are included?
Get up-to-date versions of the Office 365 apps and services you
already know like the back of your hand, plus discover new ones
you'll never know how you lived without.
Microsoft Word
The word processor you know and love, anytime, anywhere. Use intelligent features to create impressive documents.
Microsoft Excel
One of the most powerful spreadsheet tools, you can create, examine, visualise and organise your data.
Microsoft PowerPoint
Design, animate and share engaging presentations with the world's favourite presentation application.
Microsoft Outlook
It's easier to get organised with Outlook. Access your emails, calendars, contacts and task lists all in one place.
Microsoft Teams
With tools for instant messaging, chat, video and conferencing, you can connect with your team from anywhere.
Microsoft Exchange
The complete solution for business pros. Get larger mailboxes, collaborative tools and access anywhere.
Microsoft Access
Manage databases easily with simple templates, rich data entry forms and a variety of compatible data sources.
Microsoft OneNote
Organise and collaborate on your notebooks and pages. Plus get creative with drawings, audio notes and online videos.
Microsoft OneDrive
One of the world's leading cloud storage solutions – save, edit and share images and documents wherever you are.
Everything at your fingertips
Getting stuff done doesn't have to be complicated. Keep your files safe and stay updated in every way you need to be with Office 365 hosting.
Never miss a thing
Always have the latest versions of the Microsoft suite installed. Everyone in your team stays updated with the latest features and security fixes, keeping everything running smoothly.
Always have a backup
Whether you spill your tea or your hard drive crashes, sometimes stuff just happens. 1TB of OneDrive cloud storage keeps your files safe, giving you one less thing to worry about.
Take your Office with you
Don't limit yourself to one device – our Microsoft 365 hosting means you can install your apps across up to five different devices per user. Take your Office wherever the day takes you.
Keeping connected with Office 365
Office 365 makes it effortless to work together. From sharing and collaborating to keeping in touch, you and your team will never miss a beat.
Instant communication
Get a range of apps designed to make keeping in touch a breeze. Use Microsoft Teams for instant messaging, video meetings and more. Plus Microsoft 365 includes email hosting that gives you plenty of space with 50GB Exchange mailboxes.
Shared calendars and contacts
Outlook and Exchange make it easier to get organised. Make the most of focused inboxes, powerful shared calendars and personalised to-do lists with Microsoft's email hosting apps. Access it all from one place, across all your devices.
Online storage
Have the freedom to access, edit and share your files anywhere you go. 1TB secure OneDrive storage keeps your files safe and your team connected. Wherever your team is, you can collaborate in real-time and get stuff done.
Just need email?
If you're just after powerful Microsoft email hosting for your business, look no further than Exchange Email. It's the complete email solution for pros, with flexible packages, collab tools and huge 100GB mailboxes!
Discover Exchange Email
Support from real people, 24 hours a day
Our expert customer support teams are always available to support you, your sites and your clients. Regardless of what time you're working, we've got you covered.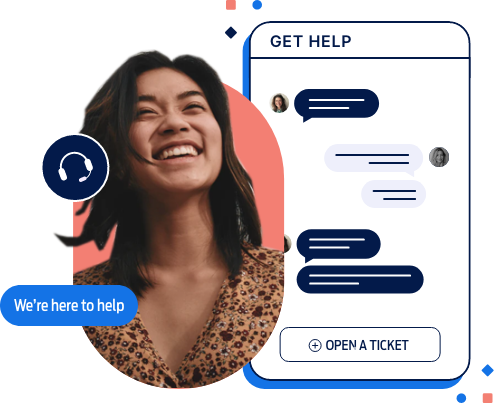 Keeping our UK data centres green
In case you're wondering, we don't mean how they're decorated. We're talking about the best kind of green – they're sustainable! That's right, our UK data centres run on 100% renewable energy from offshore wind and biofuel. This means that your product is 100% sustainable when hosted on our servers and you can feel good about making a difference.
Plus, over the past 5 years, we have reduced our energy consumption by more than 15%. This means that we can provide the reliable, powerful performance you expect, just with a smaller carbon footprint.
Don't just take our word for it
Amazing!!
My ecommerce website of over 50k products loads in like one second now! Best money I have ever spent on a plugin!!
Shaun Wallace
Great experience
This WP hosting package is great value for money. Fasthosts have been great and so easy to work with, they take the guesswork out of hosting your site. I especially loved that it was fully compatible with WooCommerce.
Janice Hooly
Frequently asked questions
Questions about Microsoft 365? Our FAQs provide answers to the most common queries. You can also contact our expert support team at any time.