The ultimate question for gamers – what makes a great open-world map?
A beautiful landscape? Limitless boundaries? Exciting side-quests? Unique gameplay? While all of these things might be important for entertainment value, what truly separates the good from the great is a map that tells a story. Here are 10 games we feel do exactly that.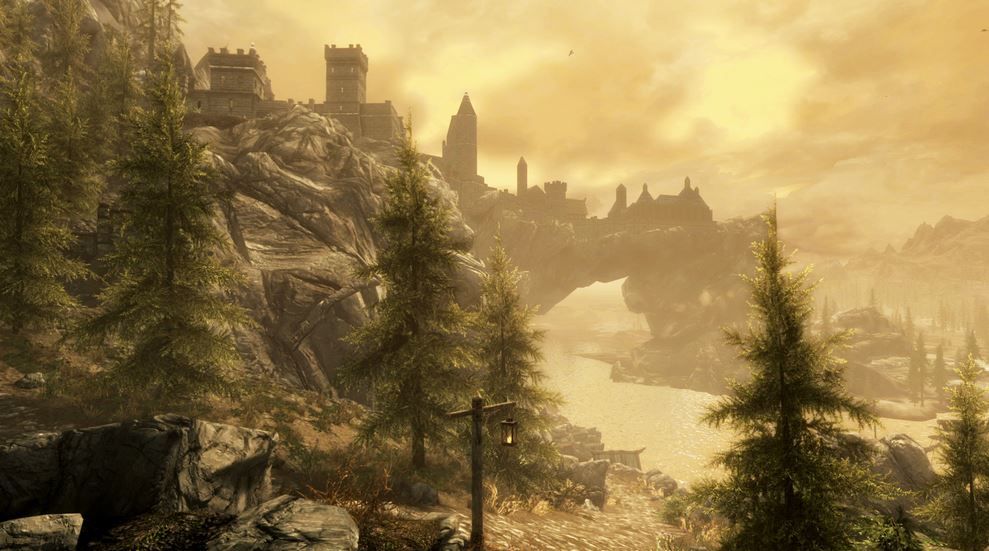 1. The Elder Scrolls V: Skyrim
The crème de la crème of open-world games. Skyrim has gained legendary status since its release in 2011, particularly because of the endless entertainment its NPCs provide. But this doesn't overshadow the map's groundbreaking intricacy, which still holds up over a decade later.
You're free to do pretty much anything in the fantasy world of Tamriel, which covers the overground region of Skyrim and the foreboding underground Blackreach. You can expect adventures encountering mythical creatures and traversing impressive landscapes. But watch out for bugs and glitches (thanks, Bethesda) as you venture out.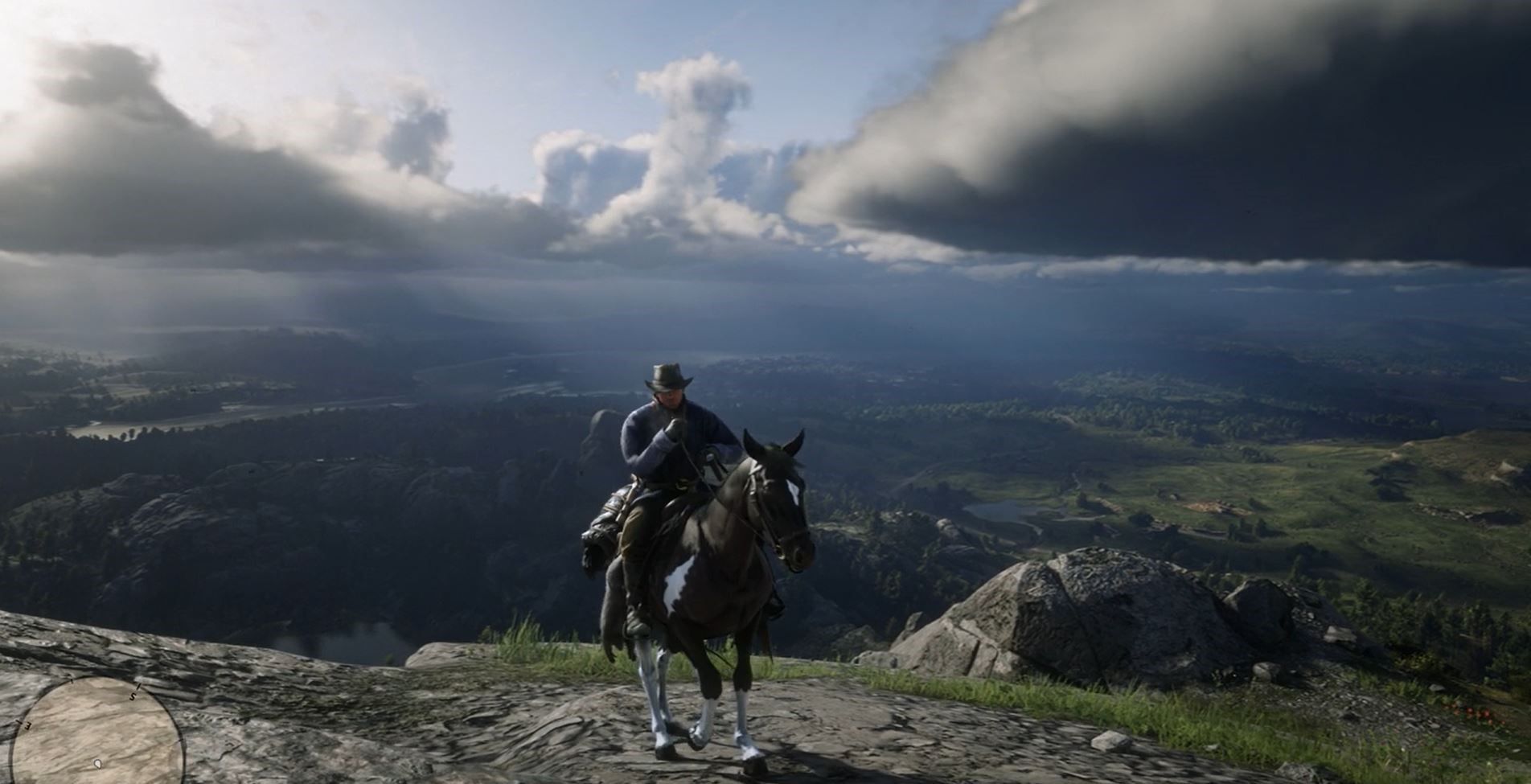 2. Red Dead Redemption 2
Voted the best open-world game by fans when it came out in 2018, RDR2 redefined the Western genre for gaming. As you would expect from Rockstar Games, the map is not only incredibly detailed, but the characters within it are lifelike and continuously reference other locations in the game for an all-around immersive experience.
With such a vast map, there are countless missions to undertake and Easter eggs to find. Make sure you clear your calendar for a ride across vast plains, dense forests, and bustling towns.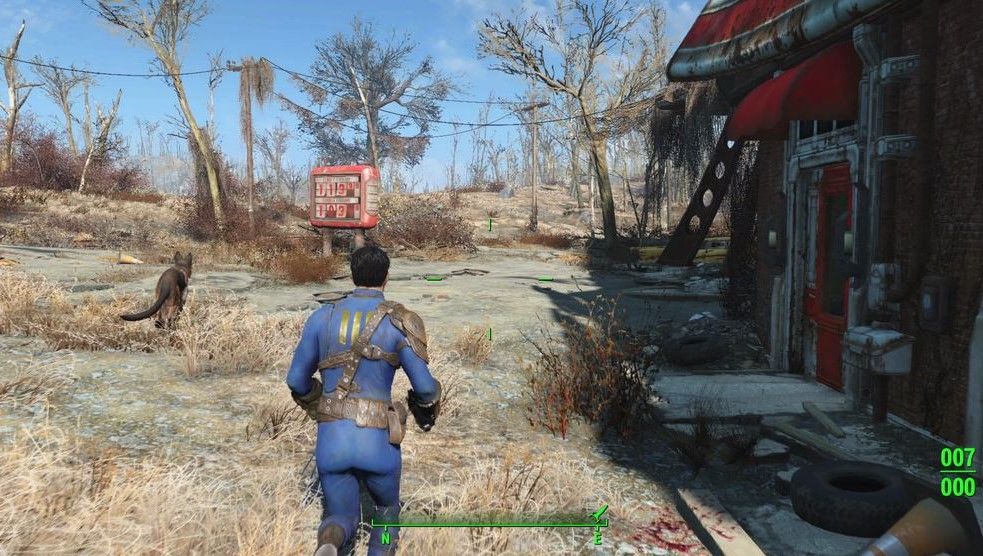 3. Fallout 4
Ever been knee-deep into building your Sims family and thought, "What we really need here is a world-ending nuclear event"? Fallout 4 is basically that.
While the game's plot has you searching for your son in the nuclear wasteland of Boston, it's also got a vast open-world map where you can build your own settlement. Plus, there's lots of hidden clues which reveal more about the world. Diamond City is also worth a visit, as it's the biggest city to survive the apocalypse. But make sure you have the tissues handy, as there's a lot of tragic, tear-jerking moments.
Keep an eye on radiation levels as you explore this nuclear wasteland. Entering a radioactive area without the proper gear could spell disastrous consequences for your character.
Special mention: Fallout: New Vegas – a spin-off and predecessor to Fallout 4, combining the amazing story of revenge and survival against all odds in the wild, post-apocalyptic West.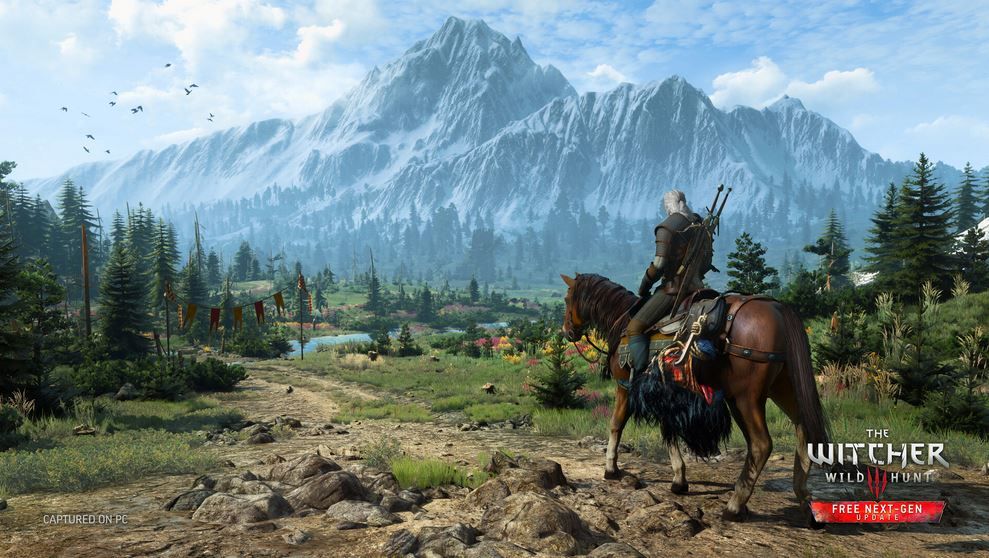 4. The Witcher III: Wild Hunt
Skyrim may have created the modern, open-world fantasy map, but The Witcher perfected it.
With 6 distinct regions of Temeria to explore (White Orchard, The Royal Palace in Vizima, Velen and Novigrad, Skellige, The Kaer Morhen Valley, and The Duchy of Toussaint), this game definitely sets the bar high for other open-world RPGs. And, of course, you also get to play as the iconic Geralt of Rivia, our titular Witcher who battles monsters and magical creatures while also trying to stop a war and protect his found family.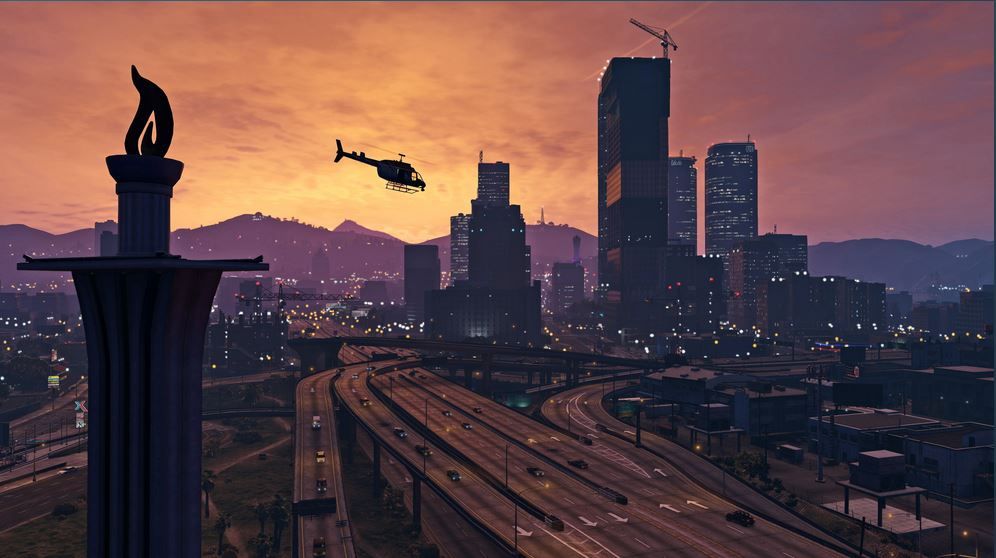 5. Grand Theft Auto V
GTA 5 needs no introduction. Another of Rockstar's flagship developments, the game follows the lives of three criminals (Michael, Trevor and Franklin, who you can switch between at any time) as they complete missions and go about their unlawful lives.
If you don't want to follow the game's plot, it's all good. You've got a huge world filled with vehicles to steal and crimes to commit. Plus, you can play online to interact with other gamers for a unique experience every time.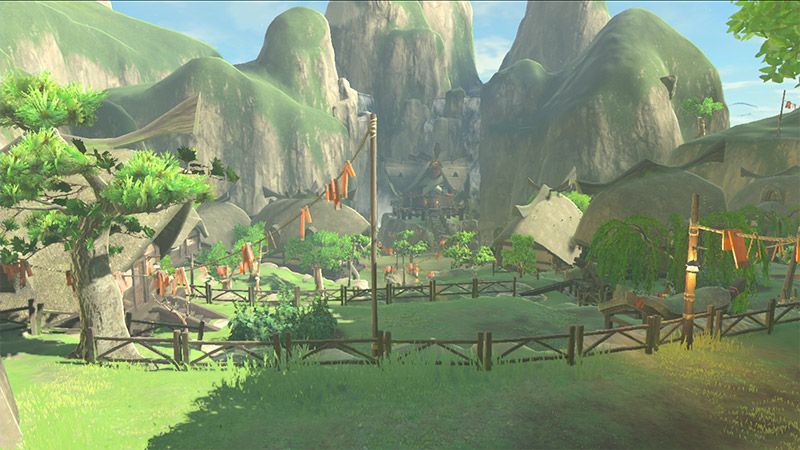 6. Legend of Zelda: Breath of the Wild

Often lauded as the game of the decade, Breath of the Wild is the first truly open-world version of the Legend of Zelda franchise. Play as Link, the hero of Hyrule, as he sets out to save Zelda and prevent Calamity Gannon from destroying the kingdom.
Beyond the stunning map and landscape, it's also beautifully designed, so you're likely to enjoy a few breathtaking sunsets on your adventures.
Special mention: Tears of the Kingdom, the sequel, was recently released and expands the map into the Sky and the Depths!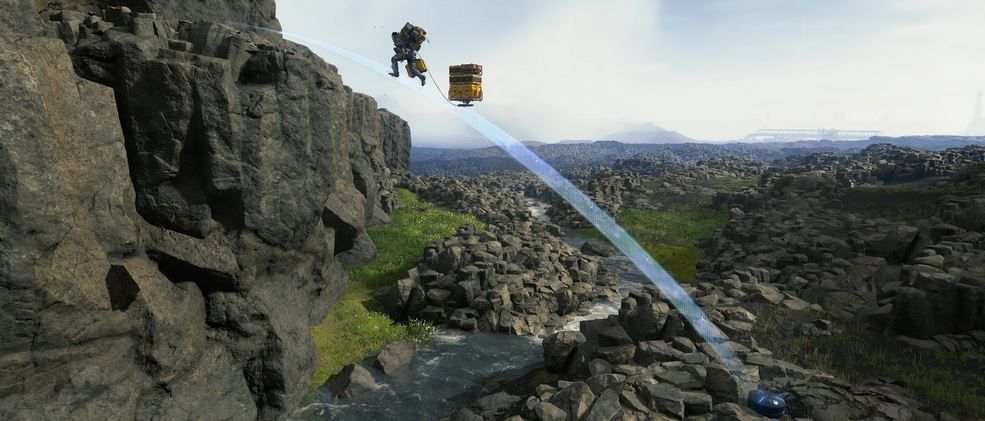 7. Death Stranding

This is a bit of a weird one. But, at 525.9 square miles, Death Stranding has an impressive map. Set in a post-apocalyptic United States where terrifying creatures roam the land, this highly anticipated game sees you play as delivery man Sam Bridges as he attempts to reconnect the remaining isolated communities.
It's garnered mixed reviews since its 2019 release, but with its all-star cast, including Mads Mikkelsen and Norman Reedus, and expansive terrains to explore, it's certainly one to check out.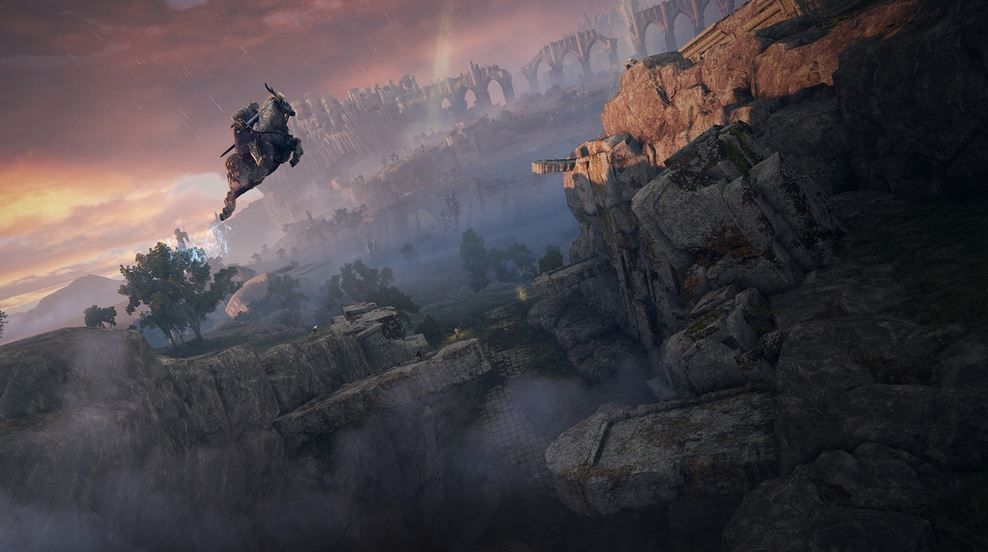 8. Elden Ring

Do you ever lie awake at night and think, "Gosh, I wish Dark Souls was an open-world game"? Well, you can now sleep peacefully. Meet Elden Ring.
Developed by Japanese gaming giant FromSoftware and world-building provided by none other than fantasy superstar George R. R. Martin, it's an impressive start. So, it's not surprising that this game received universal acclaim, with many praising the epic open-world setting as its main appeal.
Set in the Lands Between, you're free to traverse as much or little of the map's 10 unique regions. And when you're not exploring, you'll spend the rest of your time conquering evil gods and monsters. With 120 hours of gameplay, you'll never run out of mysteries to unravel. There's little to no guidance for players, so it's perfect for those who don't want to be held back by the plot, but perhaps overwhelming if you don't like having too many choices.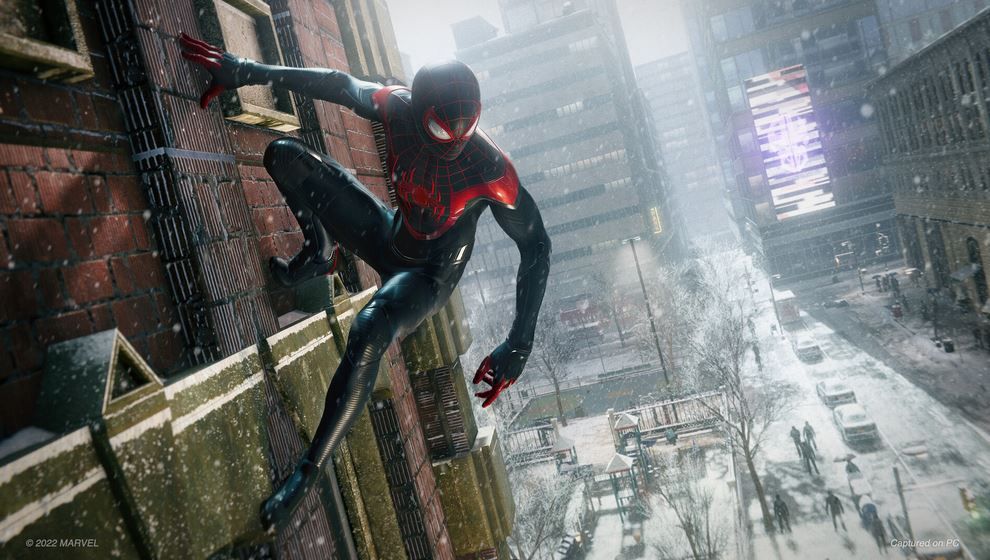 9. Marvel's Spider-man: Miles Morales

We couldn't not mention this game after the latest Spider-Man: Across the Spider-Verse release. Primarily playing as Miles Morales (AKA Spider-Man), this is the only city map where you get around by swinging with webs – setting it apart from the more traditional games on this list.
Explore Spider-Man's home turf of New York City, with most of the gameplay in based in Harlem. Defend the area from a war with Roxxon Energy Corporation and a high-tech band of criminals led by the Tinkerer.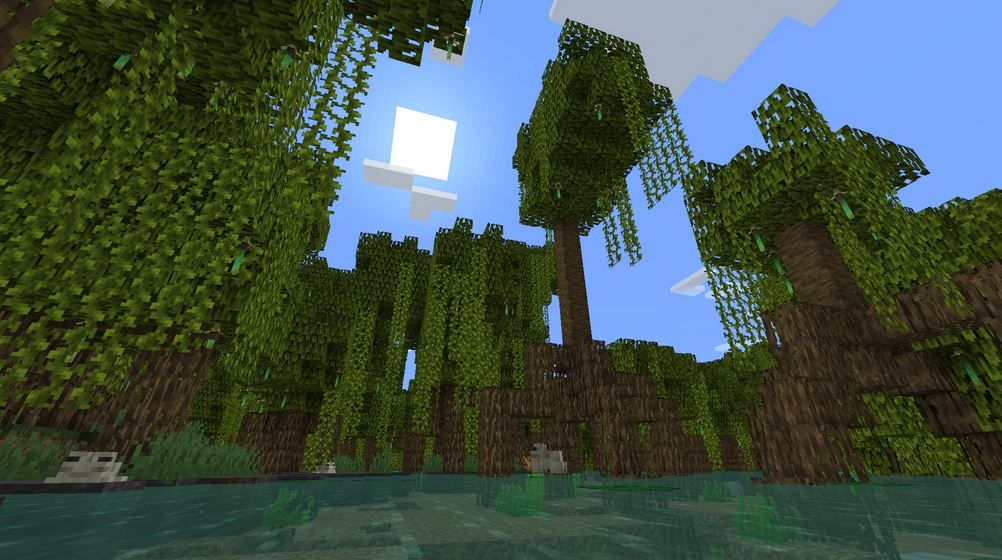 10. Minecraft

Minecraft doesn't necessarily fit into our definition of a 'good open-world' game. The map is virtually infinite, but there's not too much to discover. That being said, considering the limitless possibilities of what you can create, we had to give it a mention. The build abilities are truly unmatched and more so when you host your own server.
Open up your world with Fasthosts Game Server Hosting

Want even more freedom with your gaming experience? Find out how hosting your own server could be the key to unlocking it. Discover your perfect server today.
Any questions? Give us a call on 0800 0612 153 or message us on live chat.