In simple terms, WordPress hosting is a type of web hosting designed especially to host a website which is powered by the WordPress content management system (CMS). As it stands, there's no industry-wide definition of 'WordPress hosting' and with so many different providers on the market, what you get with your hosting can vary quite widely.
As WordPress hosting is designed for the platform itself, you get optimal performance for your sites and can easily stay up to date with the latest WordPress releases. Plus, many providers (like us) include lots of extra benefits like 24/7 support, a free domain, free SSL certificates and automatic backups that keep your sites safe.
According to recent stats from W³Techs, WordPress has a sizable 43% market share of all websites, and it's for good reason too. But what exactly is WordPress hosting, and why would you choose it?
How does WordPress hosting work?
If you've got one or more sites running on WordPress, you can either opt to install and host the CMS on your own server or choose WordPress hosting from a provider like us.
When you purchase WordPress hosting, you're choosing a platform that has WordPress pre-installed and is specifically optimised for the CMS, offering a huge boost in performance.
Any reputable WordPress hosting provider prioritises the three S's – Security, Speed and Stability – giving your visitors the best possible user experience.
The different types of WordPress hosting
What are the specific types of WordPress hosting you can choose from? We'll run through the different types out there so you can decide which one is right for you and your site.
What is shared WordPress hosting?
Shared WordPress hosting is similar to the more well-known, shared hosting, but it's specifically designed to work alongside WordPress. As you're sharing a server with multiple other websites, it's generally a lot cheaper than a managed hosting service. The optimisation for WordPress will make performance run smoother.
What is managed WordPress hosting?
As we mentioned earlier, WordPress hosting tends to look a little different depending on the provider, but many companies offer a specific service called managed WordPress hosting. Managed WordPress hosting is pretty much what it sounds like. Your WordPress hosting provider will manage the server and site for you including tasks like:
Handling server and site security
Keeping things backed up and WordPress updated
Configuring themes and plugins
Maintaining server hardware
You'll also come across semi-managed packages, like our WordPress Hosting, which is the best of both worlds. For example, we look after the platform and take care of any necessary updates while you're free to build your sites your way with whatever themes and plugins you like. This gives WordPress pros the opportunity to flex their skills and make changes themselves, while still having the support of an expert team to fall back on.
What's the difference between WordPress hosting and web hosting?
If you hear WordPress hosting and web hosting used in the same sentence, it's important to know that these terms don't mean the exact same thing. Web hosting is an umbrella term for every type of website hosting service in the industry, and is often used as a catch-all for any or all of the below:
Shared hosting
Managed hosting
WordPress hosting refers to a type of purpose-built web hosting that's pre-configured for the WordPress CMS. In short, every element of WordPress hosting is designed for maximum compatibility, to minimise glitches and optimise performance.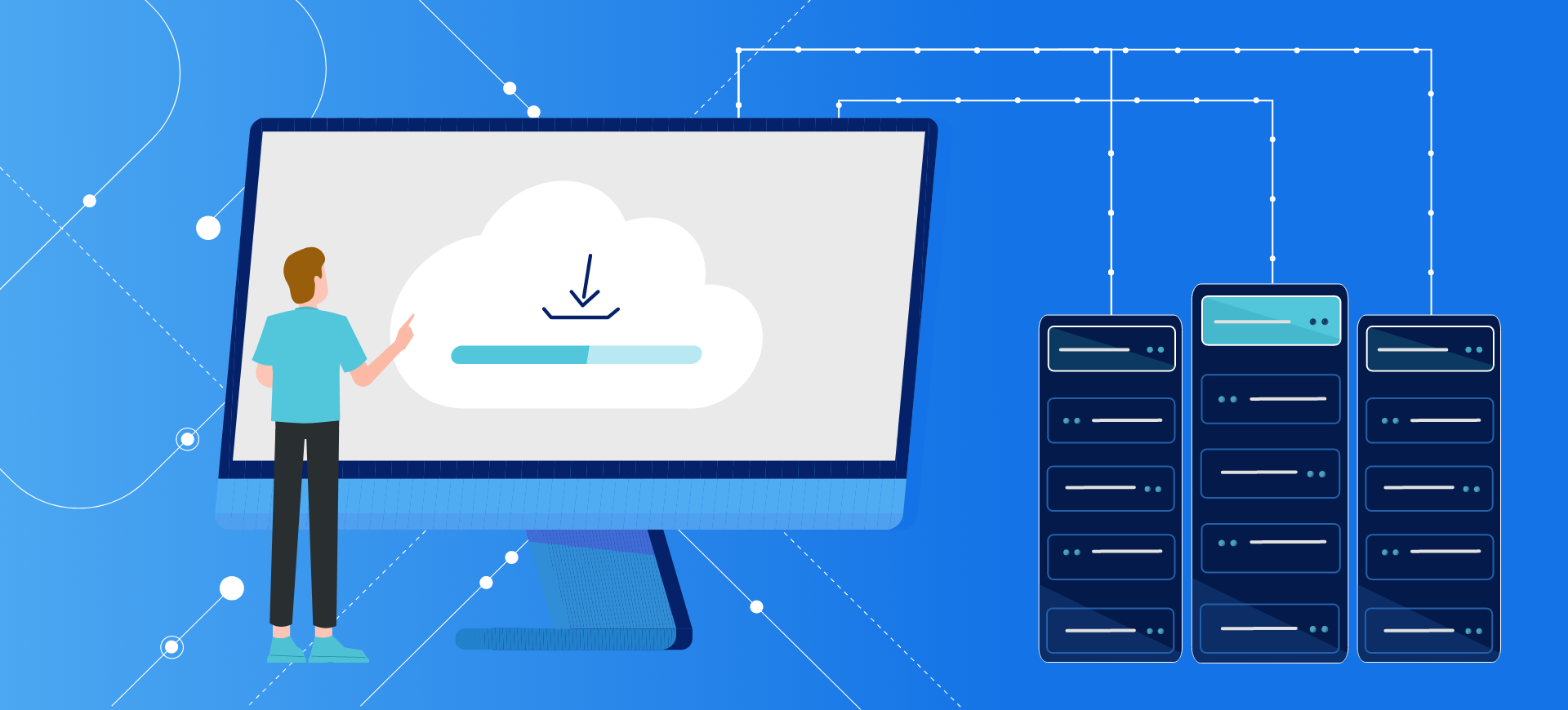 The benefits of WordPress hosting
If you do choose WordPress hosting from a third-party provider, rather than hosting your own WordPress, there are a number of benefits waiting for you. Here are just a few of the core advantages our own WordPress Hosting offers:
1. Simple Wordpress setup
Enjoy a quick and simple setup with automatic WordPress installation, or make the most of our free migration service. Get one-click setup for a wide range of plugins and customisable themes, giving you more freedom over how your site looks and functions.
2. Better WordPress security
WordPress has become one of the most popular CMS options, and with this comes direct attacks from hackers. With WordPress being a commonly infected CMS, partly due to the large number of users, security is more important than ever. Many WordPress hosting options, like our UK-based platform, are monitored 24/7 by in-house engineers, providing the highest levels of security.
3. Free backups for Wordpress hosting
Keeping your site secure is vital, but so is ensuring that it's regularly backed up. That's why we offer backups and restoration at no extra charge. No matter what happens to your site, your data is safe.
4. Fast loading speeds
Opting for a WordPress hosting package will not only help in terms of WordPress optimisation, but it'll also load your site faster. With page load speed being the difference between a customer staying on your website, or looking elsewhere, getting it right is key. We offer a 386ms page load time for our WordPress hosting packages (which is pretty fast if you ask us).
5. Automatic updates
Updating your site manually can be a hassle. Luckily, there's no need to keep up with manual system upgrades. WordPress hosting comes with free automatic updates for bug fixes and more. This means that your site will always have the latest version of WordPress, along with new plugins and themes.
6. Hosting multiple sites
Looking to host several different sites within one hosting package? With WordPress hosting, you have the option to host up to ten different websites, ideal for agencies and freelancers. Keep all of your WordPress optimised sites in one place.
7. Support from experts
Unlike hosting your own WordPress, using a provider like us means that you'll get support from our team of experts who are available around the clock. Any questions you have can be directed towards our team here.
Paid vs. free WordPress hosting
If you're on a tight budget, there are free WordPress hosting services out there that might be suitable, but there are a few significant drawbacks to be aware of.
1. Third-party branding
As you're not paying for the service, you'll likely have to include the name of your hosting provider within your domain name, which can impact how your site is perceived.
2. Slower performance
Many free WordPress hosting providers intentionally restrict bandwidth to try and encourage users to upgrade to a paid service, so you might find your site struggles to cope with high levels of traffic.
3. Less support
With a free WordPress hosting service, you won't have access to the technical support that the paid equivalent can offer. If something goes wrong, the onus could be on you alone to fix it.
4. Less reliable
You might also find you don't have the same level of guaranteed uptime with free WordPress hosting, whereas paid providers work hard to ensure there's minimal disruption to your site's performance.
Who is WordPress hosting for?
While you can successfully launch a WordPress site with a generic hosting service, or by hosting WordPress on your own server, opting for third-party WordPress hosting is a great move that can make website management much easier.
WordPress hosting is particularly suited to any business or individual short on developer resources. For example, it's perfect for freelancers building multiple WordPress sites at the same time. Similarly, managed WordPress hosting services can tick all the boxes for companies that don't have an extremely knowledgeable team of developers in-house.
Think WordPress hosting could be right for you? Take a look at our range of affordable packages starting from £1 a month, or get in touch to find out more about what's included. And why not check out the latest features in the WordPress 6.0 update?!