Cheap Email Hosting
Our most affordable email hosting
With our low-cost Email Hosting, you can get professional-grade features without breaking the bank.
Get started today for only £1.
Get Email Hosting
Emails that take your brand to the next level
Dazzle clients with emails they can't ignore.
Fine-tune the way you communicate with your audience
Your emails are what connect you to your audience, so it goes without saying that how you send them needs to be spot on.
The first step? Using your own domain in your email address, so your audience knows exactly who they're talking to.
Every part of our affordable Email Hosting oozes professionality:
Keep your professional and personal emails separate
Brand promotion with each email
Advanced security
Email access on-the-go
Multiple email addresses
Same great benefits, low-cost prices
Cheap Email Hosting doesn't have to mean missing out on features. We'll still give you security, support and a reputation you can rely on.
24/7 Email Hosting support
Our team is ready to help you 24 hours a day, 7 days a week. Whatever you need, we have real experts on the other end of the phone to help you with your Email Hosting package.
Secure UK data centres
Our data centres are protected by the latest hardware and software technology. Based in the UK, they offer exceptional levels of uptime – plus they're powered by 100% renewable energy!
Trusted hosting
It's safe to say we've been here since the party started (1998 to be exact). Since then, we've earned quite the reputation and now host email for 250,000+ customers. Are you next?
Enough small talk. Let's get started.
Our affordable Standard Email package is the most economical option, but if you need something bigger you can easily upgrade to our cheapest Exchange Email package.
Standard Email
Affordable email with all the essentials included.
2x 2GB mailboxes
2x Email addresses
Webmail
POP3/IMAP4
Antivirus
Spam protection
First 12 months
£

1
per month
then £2.40 per month
Exchange Basic
Complete email solution for pros with extra tools.
5GB mailbox
Larger message size limit
Outlook on the web
POP3/IMAP4
Antivirus
Access to shared calendar
Access to shared contacts
First 3 months
£

1
per month
then £4.22 per mailbox per month
Plenty of storage space
Our Email Hosting may be cheap in price, but it still has plenty of storage space to get you started. Plus, if you ever need more space, you can quickly and easily upgrade to Microsoft Exchange without breaking the bank.
In safe hands
With the latest antivirus and anti-spam protection, you can rest assured that security is up to scratch and your data is safe and secure.
Real support from real people, 24/7
Our expert customer support teams are always available to support you, your sites and your clients. Regardless of what time you're working, they're only a phone call away.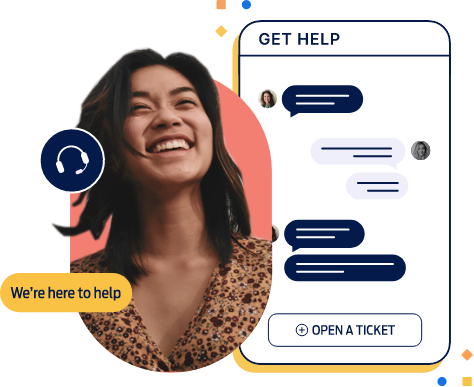 Don't just take our word for it
Easy enough to get the domain you want
Easy enough to get the domain you want at a great price! Good comms all through the process
Mark Wharton
Incredibly easy to transfer domain
Incredibly easy to transfer domain and email accounts and much cheaper too
Adam Clatworthy
Still need to register your domain?
If you don't already have a domain, don't worry. You can easily search for and register the perfect domain name for your business, which can then be used with your Email Hosting to personalise your email address.
Already have a domain? Transfer it to Fasthosts now
Frequently asked questions