Cloud Servers
Elevate your project
with
Cloud

Servers

Looking for high-performance, fully flexible hosting? Our Cloud Servers will have you flying high with advanced technology, super-fast speeds and complete control of dedicated resources.
Flexible, lightning-fast servers
Up to 16 vCores
Up to 128GB RAM
Up to 1TB SSD storage
Full root access
Down-to-the-minute billing
Powerful Intel Xeon CPUs
CONFIGURE YOUR SERVER
Scalable and customisable Cloud Servers
Your projects deserve nothing but the best and our Cloud Servers have it all taken care of. For improved reliability you can count on multi-tier architecture, as well as 100% SSD storage and up to 128GB RAM. If that wasn't enough, powerful Intel processors hike up your performance.
Plus with the option to increase resources as you grow and down-to-the-minute billing, you can have it all.
Configure your Cloud Server, your way
Know what you need? Combine your choice of Compute cores, RAM and SSD storage to create a Cloud Server that's exactly what you're looking for.
10
20
40
80
100
200
300
400
500
1TB
Your server
£
per month* per hour* excl. 20% VAT inc. 20% VAT
2 vCore CPU = £6.00 per monthper hour
2GB RAM = £6.00 per monthper hour
80GB SSD = £6.00 per monthper hour
CONFIGURE
Choose one of our pre-built Cloud Servers
Whatever you'll be using it for, our awesome pre-built packages have been specially put together to cover
every type of project.
All packages include:
400Mbps connectivity
Unlimited bandwidth
Full root access
All
General Purpose
Memory optimised
A closer look at our Cloud Server packages
Want to delve into the techie bits? Use the dropdowns below to look through the extra details and features of our Cloud Server hosting.
General features
Pay-as-you-use

Down-to-the-minute-billing, with actual and estimated usage.

Choice of data centre location

UK, Germany, Spain, United States

Unmetered traffic

Yes

Multiple servers

Yes

Scalable resources

Increase/decrease RAM, CPU on demand.

Storage can be scaled but can't be reduced once increased or lowered to below the original purchase level

Block storage

Yes

Load balancing

Yes

Bandwidth

400Mbps

24/7 tech support

Yes
Security
| | |
| --- | --- |
| Data centres | ISO 27001 certified |
| Firewall management | Yes. Create custom firewall policies |
| Cyber Protect (optional) | Available as an add-on |
| Server snapshots | Yes, going back up to 3 days |
| Server images | Yes, create copies of any of our cloud servers. This can be scheduled |
Server management
| | |
| --- | --- |
| Full root access | Yes |
| Control panel | Yes |
| Plesk Obsidian control panel (optional) | Available as an add-on for both Linux and Windows |
| Installable applications | WordPress, Docker, Magento, Drupal, Nextcloud, Plesk, Joomla, Subversion, Odoo, OpenCart, PrestaShop |
| Clones | Yes. One-off action to duplicate a selected server |
Operating systems and additional specifications
Windows

Windows Server 2019

Windows Server 2022

Linux

Alma Linux 8

Alma Linux 9

CentOS 7

CentOS Stream 8

CentOS Stream 9

Debian 10

Debian 11

Flatcar

openSUSE Leap 15

Photon OS

Rocky Linux 8

Rocky Linux 9

TrueNAS CORE 12

Ubuntu 20.04

Ubuntu 22.04

Microsoft database (optional)

Available as an add-on with Windows. Billed per core.

MS SQL 2016/2017 Standard

MS SQL 2016/2017 Web

Memory supported

DDR4

Storage supported

SSD

No. of vCPUs

16 per VM

Maximum IPs

Up to 20
More than just Cloud Server hosting
Our Cloud Servers aren't just somewhere to host your projects. They offer excellent performance, speedy setups and top-tier security. And we have an expert support team on hand to help whenever you need them.
High-performance
You'll want your project's performance to sky-rocket. With a combination of lightning-fast SSD, load balancing, Intel Xeon processor technology and 400Mbps connectivity, it'll do just that!
Security
Keeping your servers safe is top priority. Create custom firewall policies, take server snapshots and server images to make sure you never lose a thing. Plus we're ISO 27001 certified.
Provision in seconds
We know you don't have time to wait around for setups. We'll have your server up and running in seconds, so you can crack on with a high-performance network with minimal disruption.
24/7 UK support
Our UK-based support teams are always on hand to help you, no matter what time you're working. They have the expert knowledge to answer your questions and get you back on track.
Stay in control of your Cloud Server
When we say you get complete control, we really mean it. With our Cloud Server hosting, not only can you fully manage your resources, you can also start or stop your server – all with ongoing cost estimates and nothing to pay upfront.
Why choose Cloud Servers
We've been trusted by businesses and web pros alike for over 20 years, so it's safe to say we know a thing or two. With heaps of experience to share and an expert support team here to help 24/7, there are so many reasons to choose our Cloud Servers.
Full root access
Your server, your rules. Get complete control over updates, programmes and changes depending on what suits your project. And as you grow so can your resources.
Work with your favourite apps
Take your website to the next level and impress your visitors with popular applications like WordPress, Docker, Magento and Plesk.
Choice of OS
Choose from a wide range of popular operating systems. So whether Windows is your thing or Linux is more your cup of tea – we'll leave it up to you.
UK or international data centres
We have data centres in the UK, US, Germany and Spain, so you can give visitors a top notch experience wherever they are.
Horizontal platform scaling
Manage whatever your business throws at you. Creating flexible environments for app development? Got it. Additional resources for a performance boost? No worries.
Unmetered bandwidth
With unmetered bandwidth you can send as much data as you need to your visitors, without compromising on performance. Plus no surprise additional fees!
400Mbps connectivity
With 400Mbps connectivity we'll keep you ahead of the competition, exactly where you should be! Handle as many users as you like without fear of slowing down.
Flexible resources
As your business grows, your resources can too! Increase or decrease RAM and CPU as and when you need it. The power to be flexible is in your hands!
Did you hear the news? We're Tier IV certified!
Our data centre in Worcester is the first of its kind in the UK, with the highest data centre certification. This means big things for both you and your data – we run on the highest levels of security and we've got 99.999% uptime and high fault tolerance. Sounds pretty good, right?
What can you do with a Cloud Server?
Whatever you're working on, Cloud Servers can push your project further. Being extremely versatile, the possibilities are limitless.
IT infrastructure
A scalable and cost-effective answer for your internal IT infrastructure, especially for larger/growing businesses. Operate everything centrally while still giving employees access across multiple locations.
Education and institutions
Whether it's resource sharing or live training, deliver courses and sessions on demand for flexible teaching. Make collaboration between students and teachers hassle-free with your own private cloud network.
Software development
Develop software on a fully flexible server that can grow with your project. Use snapshots, images and clones to easily restore versions. And down-to-the-minute billing means you only pay for what you use!
Ecommerce
Get beefy performance and unmetered bandwidth whilst running powerful apps like Magento and PrestaShop. Set up shop knowing that you can handle seasonal traffic spikes, no sweat.
Industrial networking
Develop, host and run your web and mobile apps at blazing speeds with servers powered by Intel Xeon processors. And with scalable storage, you'll have plenty of room for data, files and content.
Game servers
Play by your own rules. Whether you want to host your own co-op Minecraft world, or play your favourite first-person shooter with custom maps, do it all on powerful servers that perform.
---
Real support from real people, 24/7
Our expert technical support teams are always available to support you, your sites and your clients. Regardless of what time you're working, we've got you covered.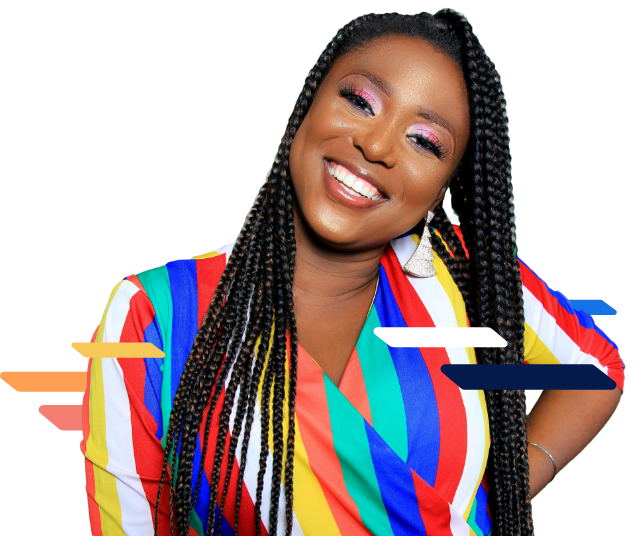 Keeping your server green
We're talking about the best kind of green – they're sustainable! That's right, our UK data centres run on 100% renewable energy from offshore wind and biofuel. This means that your project is 100% sustainable when hosted on our servers and you can feel good about making a difference.
Plus, over the past 5 years, we have reduced our energy consumption by more than 15%. This means that we can provide the reliable, powerful performance you expect, just with a smaller carbon footprint.
Frequently asked questions
Questions about Cloud Servers? Our FAQs provide answers to the most common queries. You can also contact our expert support team at any time.